They say you're judged by the company you keep.
Wouldn't you want to be among the best?
At Gina Conway Academy, that's what we're giving you—the best hairdressing apprenticeship programme in London, and the clout of saying you came through Gina Conway.
Why Gina Conway Academy?
After successful career beginnings in San Francisco, celebrity stylist Gina Conway moved to the UK to open her own brand of salons in London. For the first 12 years, she trained her assistants through her award-winning in-house Foundation Academy.
With the recent government changes requiring young stylists to remain in further education until age 18, she began to find it difficult to recruit and retain junior staff.
The solution: transform the Foundation Academy into the absolute best NVQ course for hairdressing, using years of experience and the same high standards valued in all Gina Conway Salons.
View this post on Instagram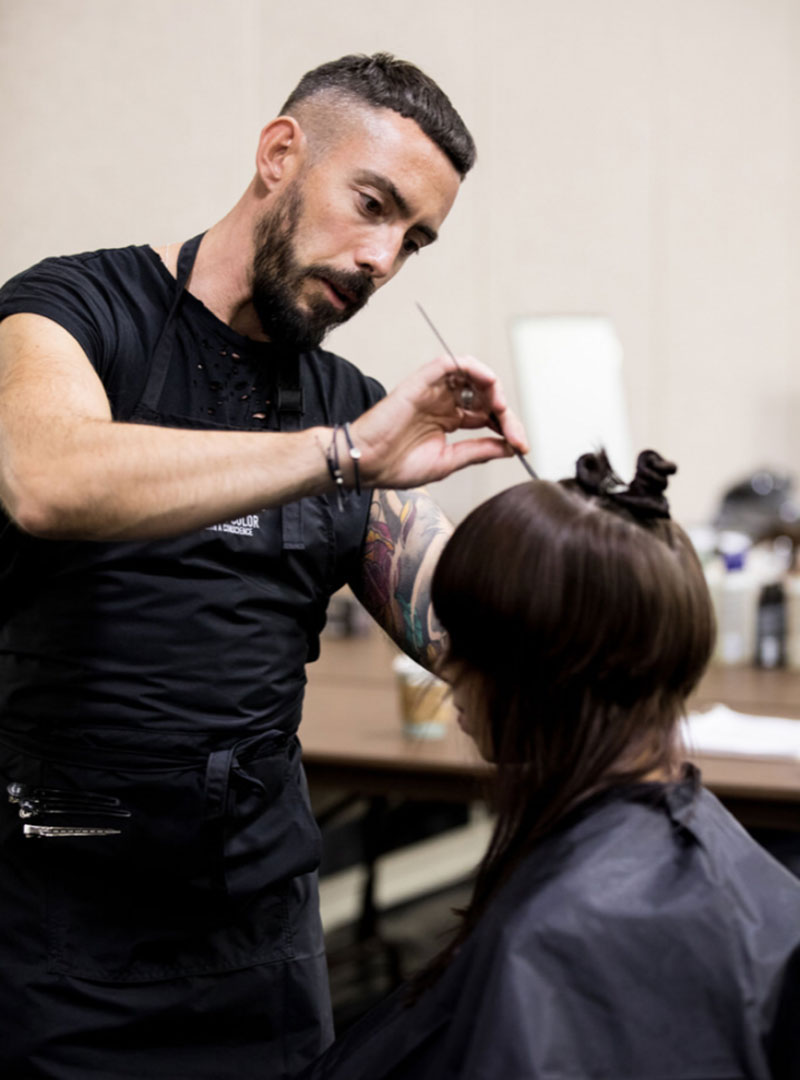 Do you want to do hair or do you want to do world-class hair?
Normal training programmes can teach you the basics of hair cutting and colouring and what it requires to be certified, and that's fine for some. But you're not just anyone.
What you need is what the Gina Conway team brings: decades of experience in high-end salons, styling fashion shows and editorial photo shoots, celebrities and influencers, and working with the best in the business.
Our education team consists of veteran Gina Conway stylist educators who have excelled in their careers at Gina Conway and who now share a passion for giving back to the industry by sharing their expertise.
The Programme
We offer fully-funded apprenticeships accredited with City & Guilds to launch your career in the hairdressing industry. You can leave with a Level 2 and 3 qualification, which puts you at the head of the pack wherever your next steps may lead.
Studying at Gina Conway Academy is free, plus you'll get an hourly wage for your apprenticeship work in-salon.
As an apprentice, you learn what it is to become part of a top-level professional salon team. Your courses focus on technical skill while bringing in the key parts of achieving success in the world of upmarket hairdressing. This includes learning to provide impeccable bespoke client service and education, as well as the business of cutting and colouring hair and how to navigate the competitive and fast-paced industry.
Courses include:
The Art of Colour
How to Retail
How to Build Your Column
Consultation Wheel of Excellence
Haircutting for Success
In addition, Gina Conway Salons are Aveda Lifestyle Salons, so you get an in-depth introduction to the Aveda world, including Aveda's famously high standards and its admirable mission of ecological responsibility in products and in practices.
View this post on Instagram
We Don't Just Teach Trades; We Start Careers
We know it takes more than just completing a course to get your new life started, so we partner with several salons, helping them train their new hairdressers and helping them retain top talent.
We want to send your apprentices off with everything they need for success. Salon owners want to know their recruits are the top of the crop, with solid backgrounds and the best training, so partnering with Gina Conway Academy makes sense.
Your Best Career Move: Get In Touch
The rest of your life begins now.
Contact us at 020 7112 1912 to start down the path to a new and vibrant future in beauty. We can't wait to see what you can do.