INTRODUCING THE
GINA CONWAY ACADEMY
We offer fully-funded apprenticeships accredited with City & Guilds to launch your career in the hair and beauty industry. Our programme provides guidance, mentorship and an innovative, technical education curriculum that has inspired some of London's most successful hairdressers.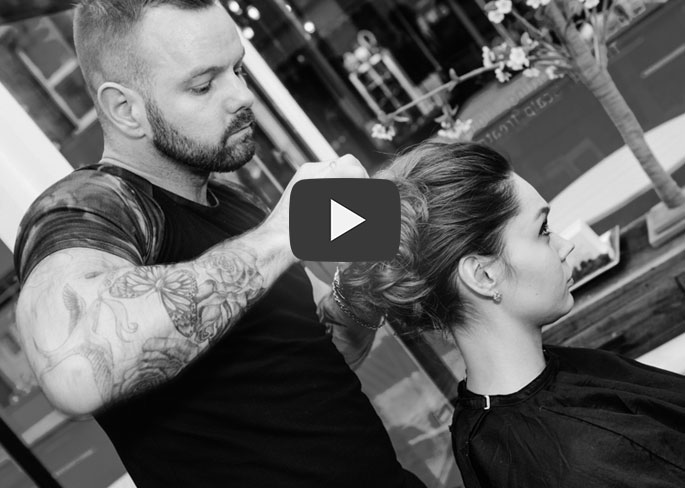 TOP 5 REASONS YOU SHOULD JOIN US
1LEAVE WITH A LEVEL 2 AND 3 QUALIFICATION. After that, the sky is the limit. Want to work with celebrities, become a creative director, an educator? This is your launching point.
2RECEIVE THE BEST EDUCATION IN LONDON. Our award-winning salon has developed its Academy over the past 12 years and is led by highly-skilled educators with cutting standards based on the Vidal Sassoon System, the prospectus of the City & Guilds and Gina Conway 5-star progressive education.
3COST = FREE + WAGES. There is no cost to you for the programme, plus you'll get an hourly wage for your apprenticeship work in-salon.
4PERSONALISED MENTORSHIP AND SUPPORT. We only accept a small number of students per class so that our mentors can focus on nourishing their relationship with each apprentice.
5LEARN THE AVEDA WAY. Aveda is about artistry, but is also a brand actively making the world a better, more sustainable place.
"The education program is hands-on, in-depth and the trainers and educators are all there to help you every step along the way." -Albany
I am inspired every day at Gina Conway Academy. I actually look forward to my future and feel they really want me to succeed.
I graduate next month and feel really prepared, a little nervous, but excited too to start doing clients and becoming a professional hairdresser.
The Gina Conway Academy is awesome! I would recommend to all of my friends because I know they are preparing me for something great.
FOR OWNERS
Your New Recruitment Strategy:
GROUND-LEVEL GROWTH
Gina's Advice "When we started to grow our own hairstylists from the ground up with Aveda's high standards rather than a traditional college, we found our retention was better and the service level for our guest was off the charts. Building your business with people who know your business is the best way to seamlessly move forward."
The highly-competitive Gina Conway Academy delivers world-class, Aveda-trained apprentices to your salon floor. Our industry-leading educators curate top level new talent, trained to our standards, ready to grow your business.
TOP 5 REASONS TO PARTNER WITH US
1OUR LEVEL-3 GRADUATES ARE READY FOR THE SALON FLOOR. They're trained, talented and ready to get to work.
2THEY GET THE AVEDA ETHOS. They will be environmentally conscious, trained in Aveda rituals and knowledgeable about how to deliver high-quality and the 5-star customer service to all your guests.
3RECEIVE CONSTANT FEEDBACK FROM OUR TEAM. Our educators will be in touch regularly with feedback about your apprentices—we'll let you know where they are strong and where they can use more support, and how we plan on offering that.
4WE SUPPORT CONSISTENCY. As an Academy Partner, you will have access to our curriculum so your trainers can follow along and shadow our team during classes. This complimentary, extra education boosts your in-house training efforts and ensures consistency.
5QUALITY MATTERS. Gina Salon Academy is an award-winning salon and all of our high-quality educators are passionate about sharing their knowledge with apprentices.