Educating and motivating our salon teams about these initiatives makes a true difference in how people work together in the salons, and raises awareness about global issues. Over the past five years, the salons have managed to raise over £35,000 for WaterAid. This comes as a result of salon teams and individuals creating new ways to fundraise for Aveda's Earth Month campaign.
SAVING THE WORLD THROUGH CLEAN WATER
Earth Month, Aveda's global initiative, is celebrated annually in the month of April to raise money to help protect the planet and the people who live on it. WaterAid has been the beneficiary for the past seven years, and during this time has raised over £745,000 for communities, particularly women and girls, in India, Nepal and Ethiopia.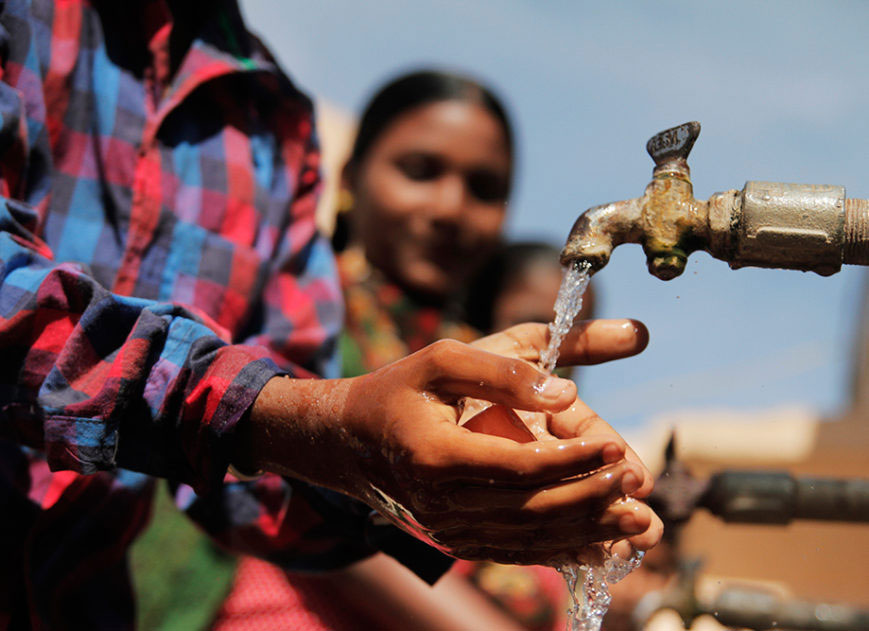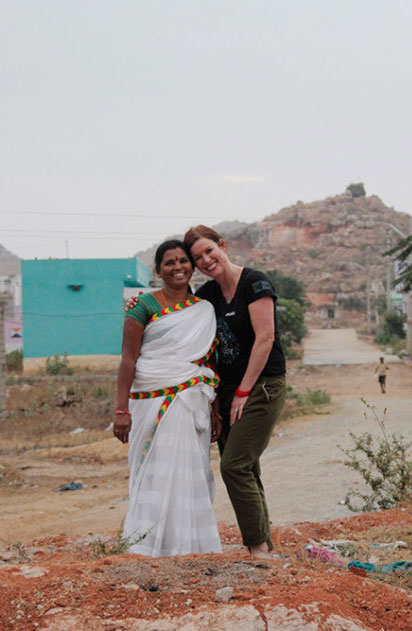 We are passionate about Earth Month, and in 2017 raised £10,500. The team pulled together to take part in a static bike ride to India! Gina did the London 100-mile bike ride, we held cake sales, ran, walked and nearly shaved off a beard!
Last year we held the position of top fundraising salon in the UK and Gina herself was honoured to be invited to join WaterAid on a trip to Andhra Pradesh.
WaterAid works in partnership with local organisations in 37 countries in Africa, Asia, Central America and the Pacific region to help poor communities establish sustainable water supplies and toilets, close to home, and to promote safe hygiene practices.
Empowering Women and Girls
We're also proud to be working with The Circle NGO, a charity contributor to the global movement for the rights of women and girls. We have enjoyed hosting annual 'Chai Day' events at our London salons, whereby women (and men!), gathered together to share a chai and look at ways to make a difference towards a fairer and more equal world.

THINK GLOBALLY; ACT LOCALLY
In addition to supporting global efforts for the greater good, we also like to focus some efforts back home and support local charities at Christmas. Last year we supported food banks in Wimbledon, Notting Hill and Fulham.
WHY AVEDA?
We chose to work with Aveda, not just because of the scrummy smelling natural products, but also because they do so many good things that it just makes sense.
We LOVE and live by these Aveda points of difference:
Cruelty-free – All products are tested on people NOT animals.
Wind power – Aveda is the first beauty company manufacturing with 100% certified wind power.
Naturally derived – Aveda continually strives to increase their use of naturally-derived products.
Caring for the community – Aveda set aside a whole month to love, celebrate and raise funds to protect the Earth and its people.
Pure-fume™ – 100% naturally-derived aromas.
Recycling – Aveda is the first beauty company with 100% post-consumer recycled packaging.