Between her London salon, and countless coveted awards under her (notably on-trend) belt, Gina Conway's curriculum vitae is as inspiring as it is impressive—but more importantly, rooted in her heart.
Famous for her "American-style customer service," Gina Conway was named a winner in Customer Service by the Merton Best Business Awards, and the recipient of numerous other prestigious awards. Her true passion lies in giving a bespoke service above and beyond expectations, with a genuine desire to make someone's day. Her positive vibes give her guests a wonderful feeling and she mines deep for the secret to unlocking their inner beauty, and her genuine spirit makes them wholeheartedly happy to go there.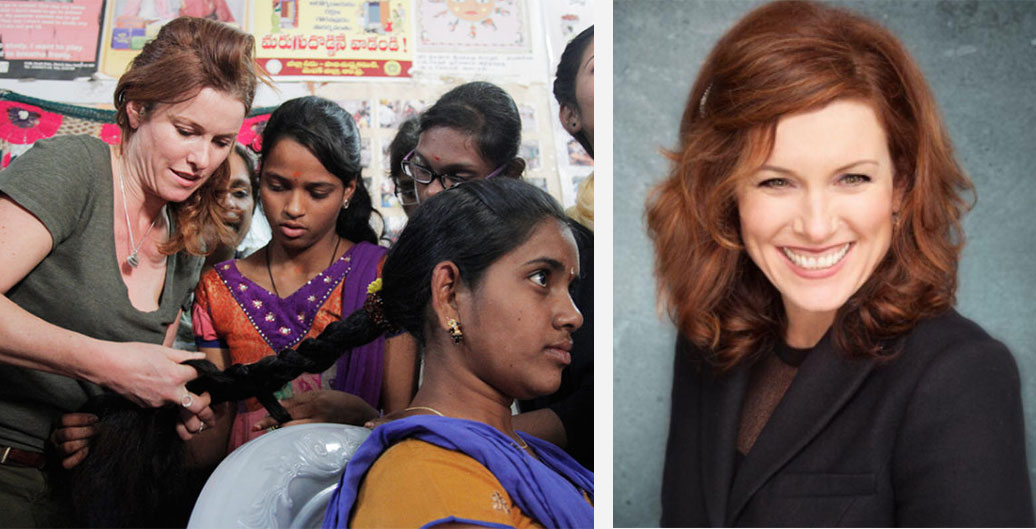 A head-to-toe sartorial muse, Gina's unmistakable flair—matched with experience alongside designers at London and Paris Fashion Weeks—led her to winning Aveda's coveted Fashionista Photographic Award for Europe.
AS SEEN ON THE A-LIST
Gina Conway currently co-owns and runs a successful, multi-award-winning Aveda Lifestyle Salon in Wimbledon with her business partner Robin Hague (formerly Robin Jones salons), attracting a clientele that includes the likes of Maggie Gyllenhaal, Sienna Miller, Paloma Faith, Lulu Guinness, Julianne White and celebrity stylist Arianne Phillips.
We are honoured to have worked with top fashion designers including Jean Paul Gaultier, Valentino, Armani, Dolce & Gabbana, Karen Millen and Vivienne Westwood.
You might have seen us featured in The Times, Elle, Glamour, Tatler, Daily Express, OK! Magazine, Hello, London Evening Standard, The Guardian, The Mail on Sunday, National Geographic, Wedding Magazine, Brides magazine, Hairdressers Journal International, Layered, Professional Spa & Wellness magazine, Women's Health magazine, West London Living and many local publications.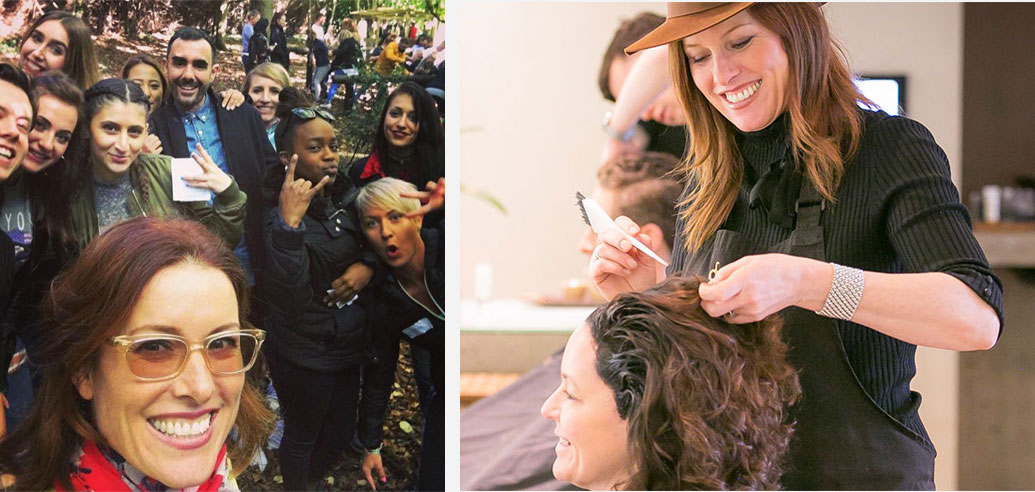 CALIFORNIA EASE MEETS LONDON CHIC
Gina created her salon as a sanctuary—for both her guests and team members—taking specific notes from her childhood home on the sunny California seaside. It would be wrong to not mention Gina's love for nature which is where you will find her when she is not seeking inspiration from travelling, or "getting her creative on." "I am an innovator, my day is structured around how to improve and drive forward and make the salon the very best it can be. Exploring creatively is a way to both connect to me as well as disconnect for a couple of hours."
Since opening her first Aveda gallery-inspired salon in 2001, Gina's salon manifests the environmental and healthy lifestyle focus she grew up practicing. Her efforts in championing environmental awareness have led to her and her GC team raising over £35,000 for WaterAid—just one of the ways that they propagate a unique culture of community-led kindness.