Graduate Stylist
Fully trained, certified stylists who have graduated cosmetology school in the past 6 months- 2 years. Their work on guests is supervised by our senior mentors.
Stylist
Certified stylists who have been working for on guests for 1-3 years.
Creative Team
With 3-6 years experience, these certified stylists have mastered advanced techniques through extensive, higher level education classes.
Director
Technical work is at level of Mastery, is an Educator for Gina Conway Academy and leads the team's training curriculum.
Creative Director
A technical Master and influencer of trends to come; helps lead the collective work of the team in a creative capacity through collections, photo shoots and editorial work.
Artistic Director
A Creative Director with 15+ years of experience in top level salons. Leads the company and our Artistic team.
Executive Director
(New level) One of the best in the world.
Gina Conway
Gents Cut & Finish
New Talent
£40
Stylist
£50
Creative
Team
£60
Director
£70
Creative
Director
£80
Artistic
Director
£90
Gina
Conway
£120
Grey Blending from
New Talent
£30
Stylist
£30
Creative
Team
£30
Director
£30
Creative
Director
£30
Artistic
Director
£30
Gina
Conway
£30
Aveda grey blending is designed to mix away grey right at the shampoo bowl in a quick 5-10 minute processing time. Lasts up to four weeks.
Express Treatments
These special add-ons make the most of your time here—and are quite often the "favourite part" we hear about the most.
*First, Safety: Your Patch Test
Before you try our one of our award-winning colour experiences, the only rule we do require all guests follow is a mandatory patch test.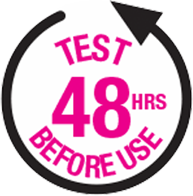 To ensure total health and safety, we bring you in at least 48 hours in advance of any hair colour or straightening services as well as tanning, eyelash treatments or tinting appointments.
**Express Gent's Cut must be within three weeks of the last cut.