Scrub (exfoliates & energises)
Timing
60 min
Specialist
£75
Master
£80
Guru
£85
Wrap (hydrates & conditions)
Timing
90 min
Specialist
£100
Master
£105
Guru
£110
Express Body
Timing
15 min
Specialist
£20
Master
£20
Guru
£20
Relieve – A mini foot rebalancing service to inspire wellness
Refresh – Exfoliating back cleanse
Timing
Specialist
Master
Guru
Scrub (exfoliates & energises)
60 min
£75
£80
£85
Wrap (hydrates & conditions)
90 min
£100
£105
£110
Express Body
15 min
£20
£20
£20
Relieve – A mini foot rebalancing service to inspire wellness
Refresh – Exfoliating back cleanse
Types of Body Treatments
Beautifying Cellulite Treatment
Enjoy a Beautifying exfoliation with dry body brushing and an invigorating massage.
For best results book a series of treatments.
Walnut Body Refinement
Exfoliates, conditions and hydrates. The soft walnut granules are ideal for sensitive skin.
Dead Sea Salt Glow
Pure Dead Sea salts and hydrating creme blends are enhanced with aromatic plant essences and are used with massage to boost circulation, eliminate cellulite and water retention.
Body Cocoon
Starts with total-body exfoliation then follows with a warm, nourishing masque to hydrate skin at its deepest level. While cocooned, enjoy a stress-relieving face and scalp massage.
Rosemary Mint Awakening Wrap
Using the rosemary mint products to energize and refresh your body. Begins with total-body exfoliation and you are then wrapped in a conditioning masque.
Shampure™ Body Treatments also available.
Murad Vitamin C Body Firming Treatment*
Reduce the signs of cellulite and stretch marks while increasing firmness with the most acclaimed results-driven cellulite treatment in the world.
*Murad treatments are only available in Wimbledon.
Spray Tanning*
Full Body
Timing
30 min
Specialist
£35
Master
£35
Guru
£35
Body Exfoliation with Tan
Timing
60 min
Specialist
£65
Master
£65
Guru
£65
| | Timing | Specialist | Master | Guru |
| --- | --- | --- | --- | --- |
| Full Body | 30 min | £35 | £35 | £35 |
| Body Exfoliation with Tan | 60 min | £65 | £65 | £65 |
Express Treatments
These special add-ons make the most of your time here—and are quite often the "favourite part" we hear about the most.
*First, Safety: Your Patch Test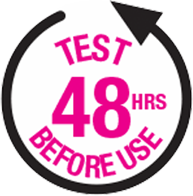 To ensure total health and safety, we bring you in at least 48 hours in advance of any hair colour or straightening services as well as tanning, eyelash treatments or tinting appointments.