Cancellation Policy and Deposits
Due to COVID 19 we now operate a 48 hour cancellation policy, whereby 100% of your service will be charged if you do not notify us within this timeframe that you are unable to attend your appointment. Booking for Kerastraight, Inoar or Aveda retexturising treatments, extensions, spa and wedding packages requires a 50% deposit – this is refundable when given a minimum of 24 hour notice of cancellation.
Gift Vouchers and Gift Wrapping
Why not purchase a gift voucher or for the perfect present have one of our team customise a hair or skin care gift box.
Patch Test Policy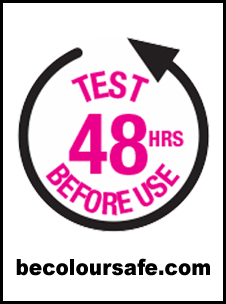 It is mandatory to have a patch test at least 48 hours in advance of any hair colour or straightening services as well as tanning, eyelash treatments or tinting appointments. This is to ensure total health and safety for all our clientele.
COVID Policy
Please arrive for your appointment as close to your allocated time as possible, you will be met by your stylist and taken immediately to your station.
We will carry out a touchless temperature check on arrival
Sadly, waiting space is restricted so please do not bring any friends, family or pets with you. We will stagger appointments and will limit the number of guests in the salon at a time.
We will provide mandatory sanitising gel on arrival and you can use our dispensed Aveda hand cream to moisturize your hands. We have upgraded our air ventilation system in Wimbledon to provide 12 fresh air changes above current regulations, and air purifiers in all other salons. We are taking every precaution to protect our guests and our team and have face guards and aprons as required by the government guidelines for service providers. We will be providing masks, gloves, biodegradable towels and freshly laundered gowns for your own use. There will be a £2 hygiene charge on each bill for this.
We ask you to wear a mask in the salon, either one we have provided or you are welcome to bring one of your own. This is for the added reassurance and protection of both you, our guest and our team.
Between each guest all stations, tools and equipment will be changed, disinfected and cleaned by dedicated cleaners. You will use this station for the duration of your visit.
For the time being we sadly will not be able to deliver our usual aroma massage but you will have a self-care ritual guide using our aroma oils to aid relaxation.
Please bring your own reading material as we have removed our magazines for now
We will only be able to provide water for refreshment, you are welcome to bring a coffee.
We will take your card details at time of booking for all services as we are now cashless. Your card will be safely stored on our database for further retail purchases and any additions to your service. All check outs will be completed at your station and retail purchases will be delivered to you.
We are not able to offer any discounts at this time.
As our magic wands only can do so much during the normal time slots, if you are looking for a longer service (a re-style or colour correction) you will need to book a video consultation with your stylist in advance to help us book you in correctly and avoid disappointment.
As appointments are in such high demand at the moment, if you are unable to attend please let us know at least 48 hours in advance to give us time to re-book another guest. If this time-frame is not adhered to you will be charged 100% of the service. If you have symptoms of Covid 19 please cancel and reschedule your appointment for 14 days from first symptoms. There will be no cancellation fee for legitimate illness.