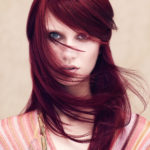 One of the trends for make up this year is natural and flawless but with groomed eyebrows and contoured, breathable skin. As we all know this look is only achievable if we nurture ourselves and get the family/work/life balance right in our lives. An unhealthy diet, lack of sleep and stress can all contribute to lacklustre skin which is the wrong foundation (excuse the pun) for this 'barely there' trend.
This is why we have created an exclusive lifestyle & beauty event in partnership with Time & Leisure on the 11th Feb from 10am – 2.30pm at Gina Conway Wimbledon.
Our goal is to inspire, nurture and empower our guests to look inward and do something special for themselves. To address external perceptions, personal image and overcome emotional obstacles that may be holding them back from achieving their goals. The day is also about enjoying beauty time with friends, experiencing mini makeovers, massage, style & coaching talks & sessions, lunch & shopping.
Our beauty, fashion & lifestyle experts will make you think and inspire you, here's a taster –
Gina Conway, Managing Director of Gina Conway Salons & Spas
Entrepreneurs are artists. Creators of opportunity. I live in the space between now and the future. I seek answers to 'what if's'… I've seen business coaches, personal coaches, consultants and investors come and go while I remained paralyzed by too many options. I know this is a blessing and do my gratitude's daily and have taken up meditation to help me focus (you can take the girl out of California…)
I am now planning an exciting expansion of our spa and I'm excited about future collaborations with top photographers and designers. I still truly enjoy getting involved with cutting hair and mentoring my creative teams so I'm really inspired about the 2014 hair trends this year, it's all about colour!! Exquisite new glossy shades and the colours wine, milk chocolate and vanilla are all on the menu as well as the return of the punk blue and lavender from the 80's only better!
Anita Feron Clark, Multi-award winning personal stylist and image consultant
This year's spring/summer trends are as fresh as a daisy. With any trend you covet, make sure you pick your pieces carefully; consider your personal style, your shape and your colouring to find something that really flatters you.
Spilling over into spring from last season is leather and lace. If you were thinking of consigning your black leather skirt or biker jacket to the back of the wardrobe until next autumn – think again. You can get more wear out of your leather pieces through spring. The most talked about fabric on social media during the Spring/Summer 2014 fashion shows was lace. If you didn't invest in a lace dress in one of your best colours pre-Christmas, you will have plenty of opportunity to invest in one from the new season's collections.
Sue Saker, Life & relationship coach
Sue helps both individuals & couples with all aspects of their lives. She often sees women who are feeling unsure of what to do next or are feeling stuck or frustrated with such areas as relationships, careers, parenting, family, work/life balance, health, self esteem etc. Sue says, 'Too often women sabotage themselves and don't allow themselves to truly shine, believing that their family/partner/work etc is far more important. But when you allow yourself to matter more, everyone around you feels the benefit. Clients gain greater self-awareness, the ability to make positive choices, solve problems and have more fun…hence the website name www.makelifesparkle.co.uk'. Sue is also a qualified relationship coach (www.thecouplescoach.co.uk) and works with couples to strengthen their relationship. The relationship doesn't have to be in crisis and in fact every relationship can benefit. Typically couples learn more about each other, understand one another better and are able to listen and choose how they want to move forward in the relationship. Imagine what that would feel like?
Escape for a morning retreat of inspirational experiences –
Hair & lifestyle consultations with Gina Conway
Mini facials
Complimentary Stress relieving massages
SS2014 fashion preview & style sessions with Anita Feron Clark
Talk & taster sessions with Life & Relationship coach, Sue Saker
Preview of Aveda's SS 2014 Make-up collection & free mini make-overs
Pop-up jewellery boutique
Goody bag worth £75
Light lunch and refreshments
When: Tuesday 11th February from 10am – 2.30pm
Where: Gina Conway Aveda Salon & Spa, 21/23 Wimbledon Hill Road, SW19 7NE
Tickets £15, redeemable against Aveda products or GC services
Places are limited
Book your ticket online at www.tlstyle.eventbrite.co.uk
or at the Gina Conway salon in Wimbledon 020 8090 5818
Time & Leisure Media Group has a successful 15 year track record. This independent publishing company specialise in South West London & North Surrey areas, reaching around half a million readers through four monthly high-end lifestyle magazines, weekly e-newsletters to a subscriber database and daily website packed with unique content.