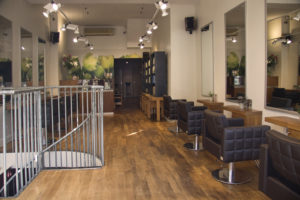 Gina Conway in Fulham was the first salon and spa I opened when I moved to London from America. I'm proud to say that the dedicated team of stylists and therapists in this salon have been providing gorgeous hair and wellness experiences since 2001.
And so as we approach a new year I would like to refresh and uplift this lovely little salon so it continues to be a colourful, fun and cosy space to enjoy some great services.
Fulham will be closed for renovations from the 3rd to 10th January 2016.
If you would like to book a hair or spa appointment during this week at another Gina Conway salon please call Wimbledon at 020 8090 5818 or Westbourne Grove at 020 7229 6644.
To make a booking for after the 10th January in Fulham call 020 7229 6644.