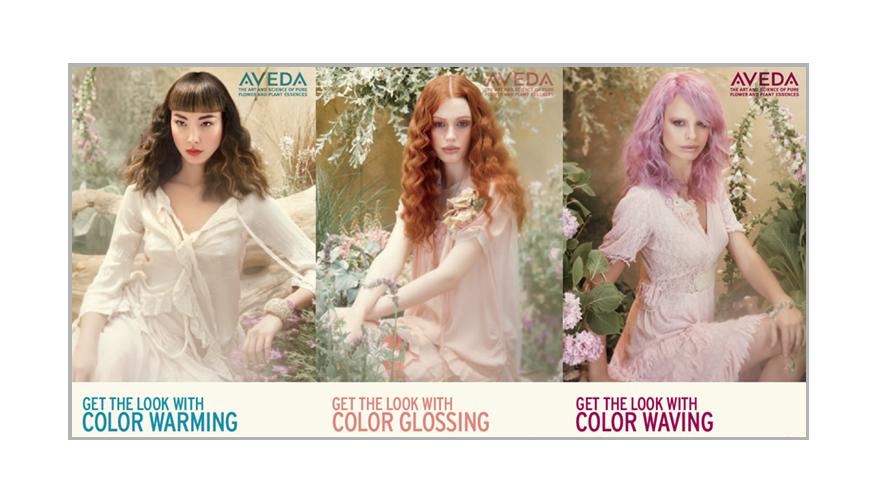 Spring hair colour this season is a reaction to the dark, drab days we have had this winter. Look out for brighter, vivid colours and creamy all over blondes.
Top tips for a brighter life!
1. Caramelizing is a great way to gently warm up and lighten your natural hair colour. It looks amazing between highlights to soften harsh contrast after lightening several levels.
2. Enlighten your dull roots by getting an all over blonde shade. Our expert colourists can match your skin tone to the perfect shade of blonde. Think beige, honey, peach or vanilla.
3. Pastel Peek A Boo? Or all over cotton candy colour? Try the trendy pastels this season seen on the catwalk and the celeb set. Aveda now makes hair colour more versatile with their new Pure Pigments. Get a wash for the week, or a colour that has more staying power than ever.
4. Colour Burst! If a vibrant violet or electrifying orange is more your speed, book for a consultation at one of our four salons in Wimbledon, Chelsea, Westbourne Grove or Fulham to determine what you're best suited to and see the mood boards for inspiration.
5. Brunettes are racing to get a conditioning colour gloss that will enhance their natural shade. Infuse some auburn or cool brown to enliven dull brown hair.
Love Gina