Our Loyalty Programme, Bliss Rewards,
is our way of saying thank you—in free services and prizes. Membership is free! Earn points for shopping and styling with us, and we'll send you a £20 gift voucher on your birthday, too.
You'll earn points toward:
Gina Conway hair and spa services
Aveda products
Personal photoshoot at Boggio Studios Wimbledon
Wellness consultation with a certified nutritionist
Hair and lifestyle consultation with Gina Conway
View Rewards and Details

Sign Up
and receive a
COMPLIMENTARY NECK
& SHOULDER MASSAGE
BLISS REWARDS PROGRAMME
TERMS AND CONDITIONS
To join the Gina Conway loyalty programme, let reception know and provide an active email address so that we can update and reward you for being a member or sign up online and we will mail your card. By providing your details you are giving us permission to contact you in relation to Bliss Rewards, latest services, promotional offers or exclusive events that are of interest to you.
Change of email address must be notified to us. Membership and unused points will automatically expire if you unsubscribe from email communications or after one year of inactivity. You will need to be re-enrolled after this period through a new application; as all points will have been cancelled. All rewards are subject to availability and seasonal changes. The Bliss Rewards card lets you collect points and earn Gina Conway Reward £'s each time you have a hair or spa service, or buy Aveda/Murad products or gift vouchers.
Gina Conway Reward £'s are earned at a rate of 1 £ spent = 1 point earned. Each point converts to a £0.05 reward. For example, earn 750 points to receive a Nourish Reward worth £37.50. Points are non-transferable and rewards have no cash value outside of the Bliss Rewards scheme.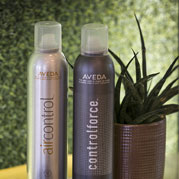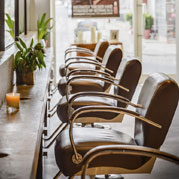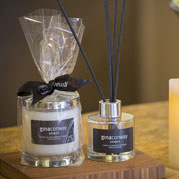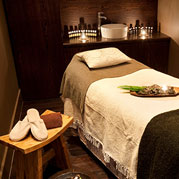 Rewards and reward vouchers are not replaceable if lost, stolen or destroyed and will not be replaced if lost in the mail. If a member is given a refund or other financial adjustment on any transaction, the points awarded on the transaction will be adjusted accordingly. Accounts or programme points may not be shared or combined. Only individuals may enroll; corporations, groups or associations cannot enroll (as a business).
Only the member having a service is eligible for point accumulation and point redemption; fraudulent activity of any kind will result in instant termination of membership. No points will be given for services or products bought before programme start, and they cannot be redeemed until credited to a members account. Points are only valid on hair and spa services and Aveda/Murad products in Gina Conway Aveda Salons and Spas, not with any affiliate companies. Points will be awarded for Gina Conway gift voucher purchases, but not awarded for gift certificate redemptions, complimentary vouchers, services or products.
Members can redeem rewards in any Gina Conway Aveda Salons and Spas upon reaching the qualifying level; rewards may only be used as full payment. Only one Bliss Rewards account can be used per transaction when redeeming rewards.
Gina Conway Aveda Salons and Spas reserves the right to vary, suspend or terminate the program upon 28 days of notice, if in our sole discretion we consider that the member has breached the terms, or if the member has supplied false or misleading information, or if we consider that the member has acted improperly.