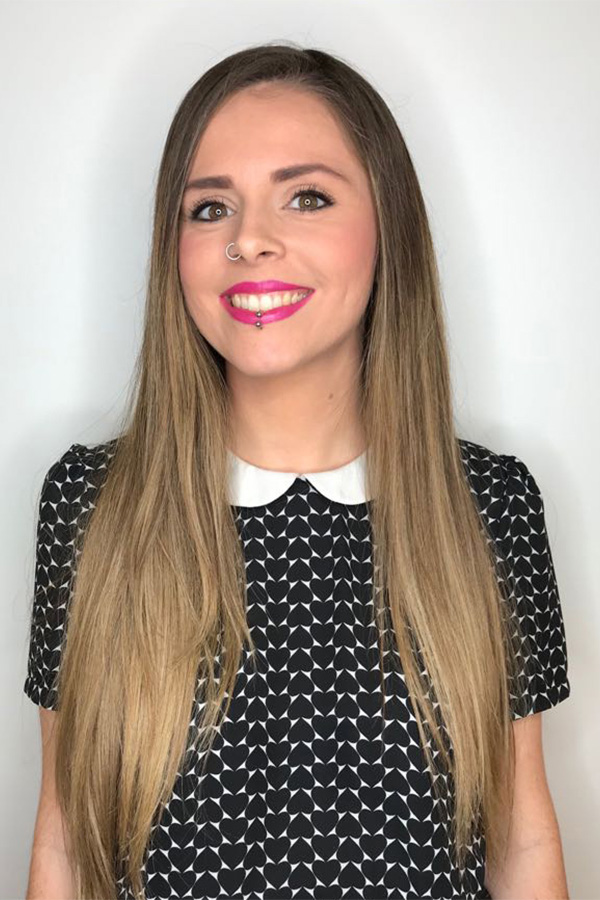 Billie
Stylist Level - Creative Team, Colour Level - Senior Technician
Wimbledon
Speciality: Everything related to beautiful hair with lots of movement. I love long hair!
Years of experience: 8
Languages Spoken: English
Fun Fact: I am double jointed.
If You Were Not A Hair Dresser What Would You Be: A graphic designer
Nationality: British
What Makes Your Life colourful: My two babies
Quote You Live By: When it rains look for rainbows, when it is dark look for stars.
What Gina Says About Me: Billie is one of our dream stylists. She is a hard worker and does a super job, especially on my husbands hair! We are both big fans!