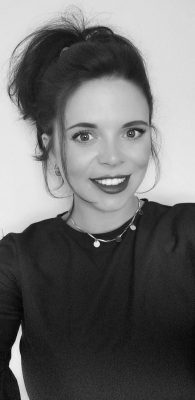 Amy
Stylist level: Creative Director. Colour level: Creative Technician
Poole
Years Of Experience: 15 years
Languages Spoken: English
Colour Specialty: Corrective colour, blonding & big changes!
If You Weren't A Hairdresser/Spa Therapist, What Would You Be: I would work with rescue animals
Favorite TV Show: Game of Thrones
Who Would Your Ideal Celebrity Dinner Date Be: Ricky Gervais
A Quote That You Live By: Don't be afraid to take risks
What Gina Says About Me: So talented and a wealth of experience to match. Inspiring and inspired!